When we think of weddings, our imaginations take us to a place of grand and formal celebrations with hundreds of guests witnessing the happy couple proclaim their eternal love. But believe it or not, prior to the events of 2020, yes, we're referring to Covid-19, many couples were starting to choose smaller, more intimate micro-wedding celebrations. There are a whole host of reasons why modern-day marriages are embracing the micro-wedding movement, and they are increasing in popularity as we experience on again and off again group size restrictions for activities such as sporting and general events, concerts, parties, and weddings.
As the name suggests, a micro-wedding has everything to do with size and scale. Micro-weddings are often referred to as small, intimate or petite weddings, but should not be confused with elopement weddings. While an elopement wedding typically involves only the couple and wedding official, a micro-wedding usually includes anywhere from 2 up to about 25 close family members and a select few friends.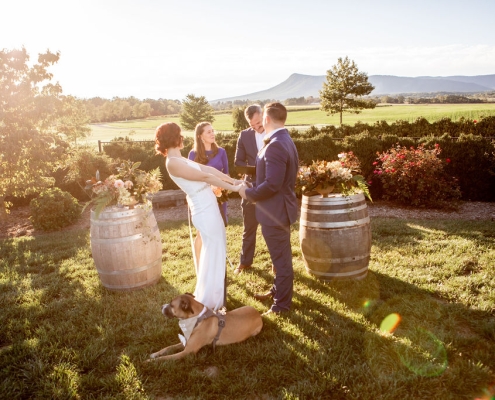 So, what are some of the things about a micro-wedding that have gained the attention of those who are getting ready to say 'I Do'?
Cost
It seems simple that instead of providing for a hundred plus guests, a micro-wedding of about twenty close friends and family can significantly reduce your financial outgoings and stretch your budget. This is especially true when there is a price per person associated with the celebration, so budget can be a strong reason to choose a micro-wedding. However, there are couples who are deciding to increase their price per person budget in order to spoil their select few guests to an indulgent wedding celebration.
Micro-weddings afford the couple the option to be as indulgent or budget-minded as desired.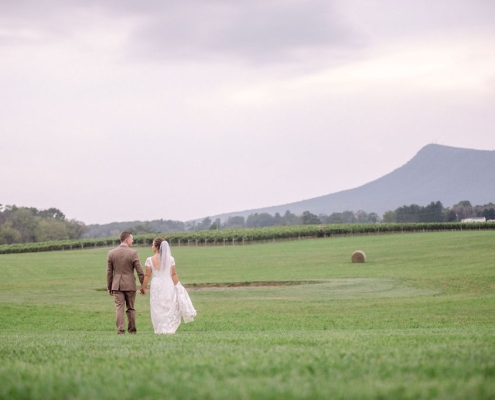 Flexibility
Larger, more traditional weddings can come with a whole list of formalities, expectations, and requirements but micro-weddings offer couples the freedom to think outside the box. Flexibility and creativity take center stage with more relaxed schedules, fewer guests to be entertained and accommodated, and less chance of wedding comparisons between friends since your day will be so different and unique.
A micro-wedding also provides more flexibility with venue, location, and day of the week choices. Wedding venues sometimes offer more cost-effective and all-inclusive packages, especially on non-typical wedding days (like a Saturday) for couples seeking a more intimate celebration. Some couples might even choose a destination wedding, weekend extravaganza, or theme-based celebration. Keeping it small affords so many possibilities.
Reduced stress
If the thought of a room full of hundreds of eyes just on you fills you with anxiety, then a micro-wedding might be the right choice. Many couples feel more at ease and are able to relax on their special day knowing that a select handful of loved ones are celebrating with them.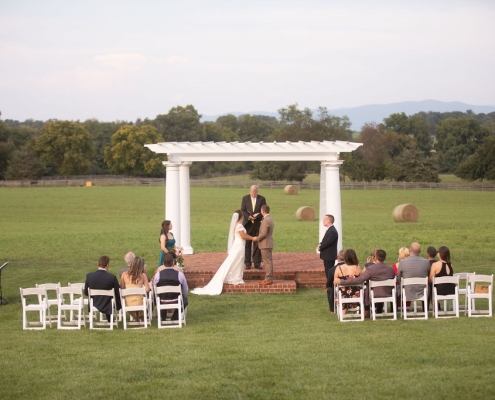 Additionally, the logistics of inviting 20 guests as opposed to 100 can reduce stress: fewer invitations, fewer responses, fewer inquiries, fewer menu choices, fewer table arrangement, and fewer name tags. The enormity of your to-do list can be reduced or eliminated by reducing the number of guests.
It's all about you
Some couples feel that a micro wedding allows them to enjoy the true meaning of the day, marrying the one they are completely in love with and beginning their life together. Standing up in front of a huge group of people and declaring their love can seem unnecessary. A micro-wedding allows for these couples to be surrounded by the intimate group of people they love and gives them space to enjoy each other at this exciting time.
A small gathering of family and close friends gives the newlywed couple the time to really interact with their guests. Instead of a steady stream of welcomes, goodbyes and possible guilt that you haven't properly chatted individually with a hundred people, a micro-wedding provides a more relaxed vibe. Welcoming fewer guests allows more time for quality conversation, on an individual level, in the excitement of your magical day.
If it's your decision to opt for a small-scale wedding, then forge ahead. You may get pushback and some hurt feelings from those who don't make your select guest list. But with a micro-wedding you can treat your guests with those special touches that will have them enjoying their time with you and your special someone. We have few expertly designed all-inclusive options that we'd be happy to share with you if a micro-wedding (we refer to them as petite weddings)  https://www.brixandcolumns.com/wedding-packages-and-standard-prices/ is in your future.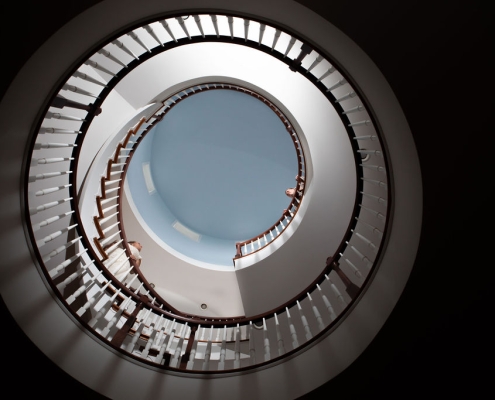 Sources: Wedinspir; theKnot; Brides
Photos courtesy of J Ellis Photography – http://j-ellisphotography.com/
https://www.brixandcolumns.com/wp-content/uploads/2021/11/WeddingDay61.jpg
683
1024
Stephanie Pence
/wp-content/themes/sixpenny/images/logo.svg/
Stephanie Pence
2022-01-19 13:27:39
2022-01-19 13:27:39
A Micro Movement