Wedding rental rates:
Sunday rentals $5,500  for 10 am to 11 pm
Saturday Rental $6,000  for 10 am to 11 pm
Special multiday packages
Standard prices are $6,000 currently for Saturdays and $5,500 currently for Sundays. Sundays and Mondays of Holiday Weekends and Holidays will be for the full Saturday price. Packages of 2 or more days for a reduced rate such as for rehearsal dinner or morning after brunch which depending on size of party may be inside our home. All you have to do is imagine what kind of an event or weekend you would like to have and let us help you achieve that magical time with family and friends. Rental rates are for up to 200 guests. Additional per person charges above 200 guests apply due to additional costs with staffing and equipment needs to give your special day just the right feel.
Prices are subject to change. Prices are guaranteed only after a signed contract with deposit has been received by Brix and Columns Vineyards.
Deposit and Payment Schedule:
A deposit of 1/3 is due on signing contract to reserve the date. 1/3 is due 6 months prior to event and the final 1/3 is due 3 months prior to event. All of these payments are nonrefundable. Damage deposit ($750) is due 45 days in advance of event and fully refundable if no damage occurs. Damages are the responsibility of the renter regardless of whether you, one of your vendors or one of your guests caused the damage. All vendors must give a current certificate of liability insurance listing Brix and Columns Vineyards as the insured. Certificate of insurance copy is due 30 days prior to event. All agreements may be limited by federal, state or local regulations.
Enjoy many types of events at Brix and Columns Vineyards.
We can be your site for an incredible variety of get-togethers. Call us and just ask how we can meet your needs. Imagine it and allow us to help you get it just right. Some options are listed below, but don't let the list limit you.
Reunions
Picnics
Club events
Christmas/holiday meals
The Columns at Six Penny Farm
Special occasions can also be celebrated with our sister venue, The Columns at Six Penny Farm. The options you have here are located primarily in and around our manor house and won't necessarily be focused on wine. This location allows visitors for separate events to enjoy a more personal setting at our farm with the same stunning views. Contact our staff if you would like to discuss what might work for your event.
When we imagine a wedding, we picture a day of celebration of two people meeting their soulmate and choosing a lifetime of happiness together.  We see the bride walking down the aisle, in her beautiful gown, to meet her fiancé patiently waiting…
https://www.brixandcolumns.com/wp-content/uploads/2020/02/KendraHayes_20181020_12-17-19_0301-1.jpg
683
1024
Stephanie Pence
/wp-content/themes/sixpenny/images/logo.svg/
Stephanie Pence
2021-01-12 15:45:32
2021-01-12 15:48:24
Suit Yourself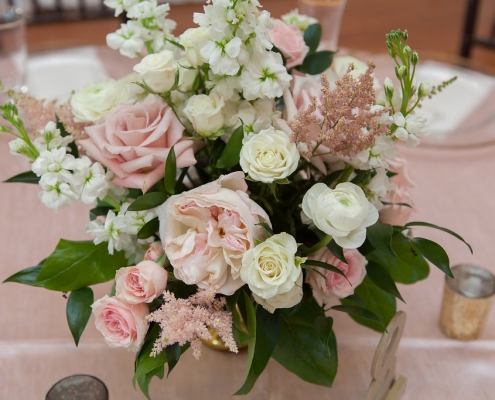 Your wedding day can be a time to show off your decorating sense in addition to your fashion sense. Creating a gorgeous space with ambiance can contribute to the feeling of joy, celebration, and happiness at your reception. Centerpieces are…
https://www.brixandcolumns.com/wp-content/uploads/2020/09/VictoriaHerbert305.jpg
683
1024
Stephanie Pence
/wp-content/themes/sixpenny/images/logo.svg/
Stephanie Pence
2020-12-15 16:53:15
2020-12-15 16:53:15
The Tall and Short of it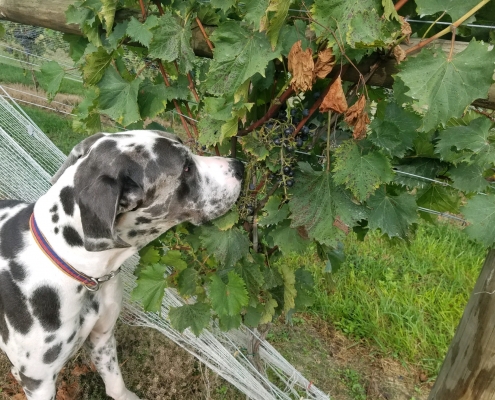 Gratitude is a funny thing. On some days it is incredibly hard to find and on others, it seems as if my heart overflows. The really funny thing about gratitude is that the more you have, the more you find - it is a magnet for itself! Despite…
https://www.brixandcolumns.com/wp-content/uploads/2020/11/20200915_0934411.jpg
1386
1848
Stephanie Pence
/wp-content/themes/sixpenny/images/logo.svg/
Stephanie Pence
2020-11-26 19:45:54
2020-11-27 12:06:59
Thanksgiving: A Wyatt's Eye View of Gratitude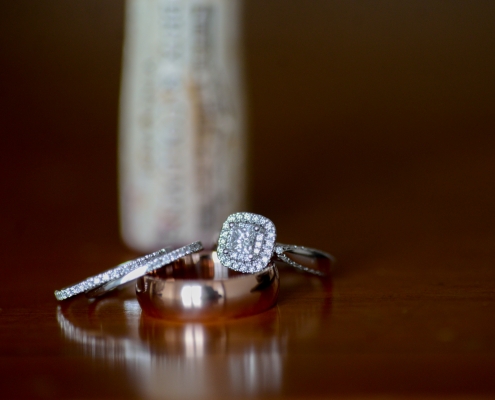 "With this ring, I thee wed" is commonly heard during the exchange of vows at a wedding ceremony.  The wedding ring has been an emblem of love through time, an agreement between two parties to love and cherish one another for the rest…
https://www.brixandcolumns.com/wp-content/uploads/2020/11/DSC_3377-scaled.jpg
1709
2560
Stephanie Pence
/wp-content/themes/sixpenny/images/logo.svg/
Stephanie Pence
2020-11-25 12:08:20
2020-11-25 12:08:20
Circle of Love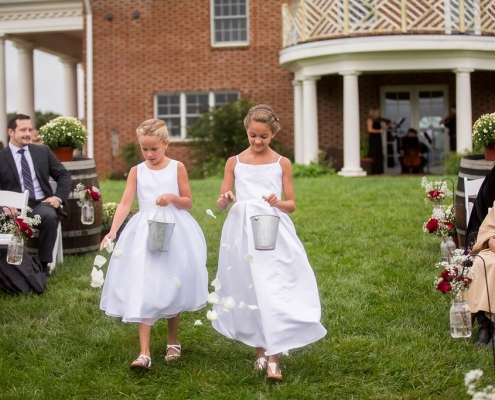 Practically everyone has been to a wedding where the charming little ring bearer or flower girl steals the show as he or she walks down the aisle in their adorable outfit. What many of us do not know, is how these traditions began. While there…
https://www.brixandcolumns.com/wp-content/uploads/2020/09/KaitlynLukeWedding234.jpg
683
1024
Stephanie Pence
/wp-content/themes/sixpenny/images/logo.svg/
Stephanie Pence
2020-09-29 15:44:27
2020-09-29 16:11:28
Little and Loved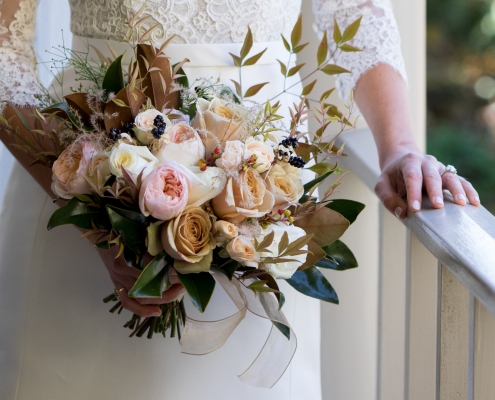 Planning a wedding is exciting, time-consuming, and sometimes stressful. Since all eyes will be on you, in your wedding dress as you walk down the aisle, brides put a lot of thought into what kind of bouquet to carry. After all, a stunning…
https://www.brixandcolumns.com/wp-content/uploads/2020/08/0206-m-e-2019-mcsweeneyphoto_cropped-scaled.jpg
1534
2560
Stephanie Pence
/wp-content/themes/sixpenny/images/logo.svg/
Stephanie Pence
2020-08-26 15:34:28
2020-08-26 15:39:09
The Beautiful Bridal Bouquet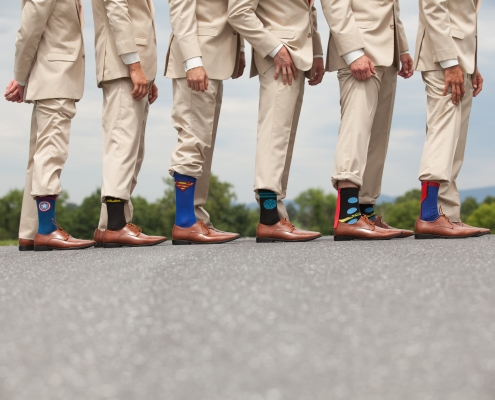 Grooms and their groomsmen are starting to show their fun side by accessorizing their tuxedos or suits with funky socks. Traditionally the groom and groomsmen match their sock color to their suit or tuxedo.  But lately we're seeing an…
https://www.brixandcolumns.com/wp-content/uploads/2020/08/HittWedding76-scaled.jpg
1707
2560
Stephanie Pence
/wp-content/themes/sixpenny/images/logo.svg/
Stephanie Pence
2020-08-11 09:48:13
2020-08-11 09:48:13
Putting Your Best Foot Forward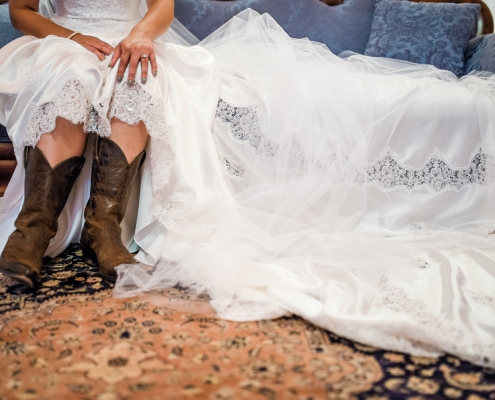 We all remember the magic of those glass slippers that the beautiful Cinderella wore to the ball.  But do we think those glass slippers were really as comfortable as the movie portrays?  The story certainly confirms the connection between…
https://www.brixandcolumns.com/wp-content/uploads/2020/07/JennyBridal-047-scaled.jpg
1709
2560
Stephanie Pence
/wp-content/themes/sixpenny/images/logo.svg/
Stephanie Pence
2020-07-23 13:58:44
2021-01-05 11:36:40
Walk Into Your Wedding in Style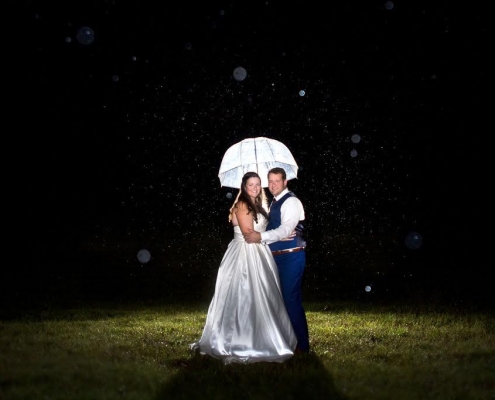 After months and sometimes years of careful planning, a rainy forecast on your wedding day can feel like a major annoyance.  This is especially true if you have been planning an outdoor wedding.  However, there are some superstitions and various…
https://www.brixandcolumns.com/wp-content/uploads/2020/07/KaitlynLukeWedding794.jpg
683
1024
Stephanie Pence
/wp-content/themes/sixpenny/images/logo.svg/
Stephanie Pence
2020-07-08 17:37:33
2020-08-04 19:42:01
Rainy Days and Rainbows