Thanksgiving: A Wyatt's Eye View of Gratitude

Gratitude is a funny thing. On some days it is incredibly hard to find and on others, it seems as if my heart overflows. The really funny thing about gratitude is that the more you have, the more you find – it is a magnet for itself! Despite this fact, at some points this year, gratitude was hard to sniff out – especially with it starting in such a roller coaster sort of way. 
Mom and Dad (and the rest of the family) took a trip to Rwanda to visit with Emma (my youngest sister) and spend the holidays gallivanting on safaris and other adventures (picture gorillas in the mist – because that is certainly what they saw!).
Winston and I missed them desperately BUT our cousin Ryland was able to come to visit for two whole weeks with us and it ended up being the best time ever. We ran all day, slept (most of) all night, and we had parties galore – including our first-ever New Year's Eve Bash! 
Even though Winston (and Erin) tried to keep me in line, I am thankful Mom and Dad got home before I could totally destroy our home and find myself in the doghouse for good. 
Winston had already spent many years on the farm when I first came home, and unfortunately, years gone by aren't something that can be reversed. I am grateful for the time I had with him to learn his manners (both good and bad), but it was also through him that I had to learn the hard lesson of loss. I still miss Winston, but even more than that, I am grateful for the love and care that he showed me over the short months I was able to spend with him.
We lost Winston at the very beginning of February, and while we all knew he was an old man, nothing could have prepared us for the grief we felt at his passing. Winston was one of the most gentle and loving dogs you ever met. He never knew a stranger, and everyone he met was grateful to have spent the time with him. I am grateful that our community was able to get together to create a beautiful and loving monument to him. If you haven't seen his cork portrait on the patio, be sure to check it out next time you come to visit me.
With Winston gone, my responsibilities as a wine dog kicked into high gear. It was now my job to greet people as they pull in and to make all the kids and 4 legged visitors feel welcomed. The special touch that I like to employ is to take their toys and run with them. This usually ends in a good game of chase (which I always win- hello long legs!) and everyone has a great time.  
I was doing an amazing job until March hit and we had to cancel nearly everything. There was no music, no guests, nothing to get into at all except trouble. I began to take daily trips to the surrounding houses – visiting Jackie every day for my cake (yummy!) and visiting Farmer Baugher to talk about the cows. I had a lovely time on all of my new adventures, but Mom told me almost every day that I was being a naughty boy – and that something had to change. 
Enter Gus! Gus has been my most favorite addition of 2020. He is my best friend in the world, and I am so grateful that his mom (Stacy) brings him over to play every day. We run all around to get our energy out – swimming in the pond, chasing groundhogs on our walks, and getting plenty of treats for being such good boys. He is the absolute best friend and almost my favorite part of my day.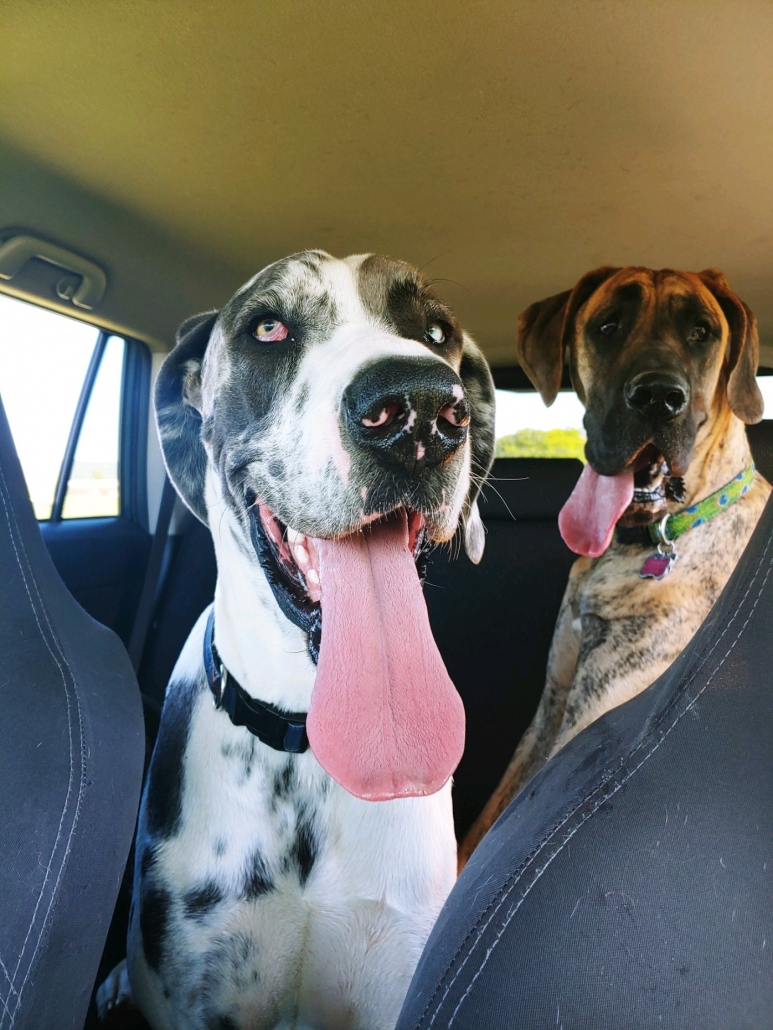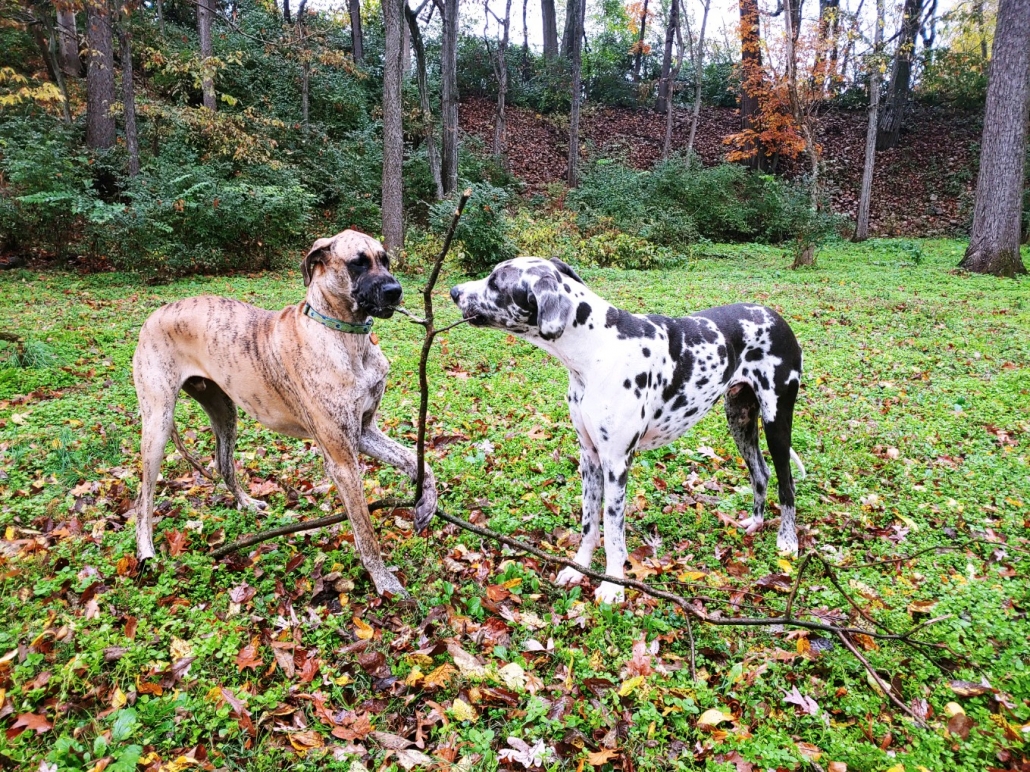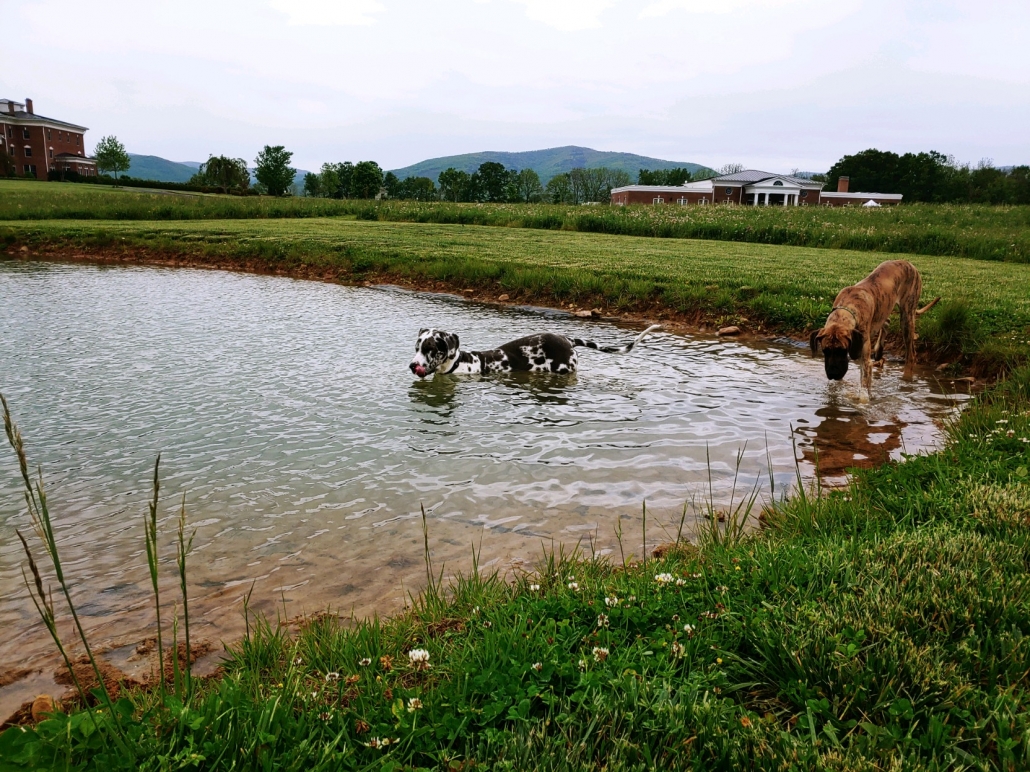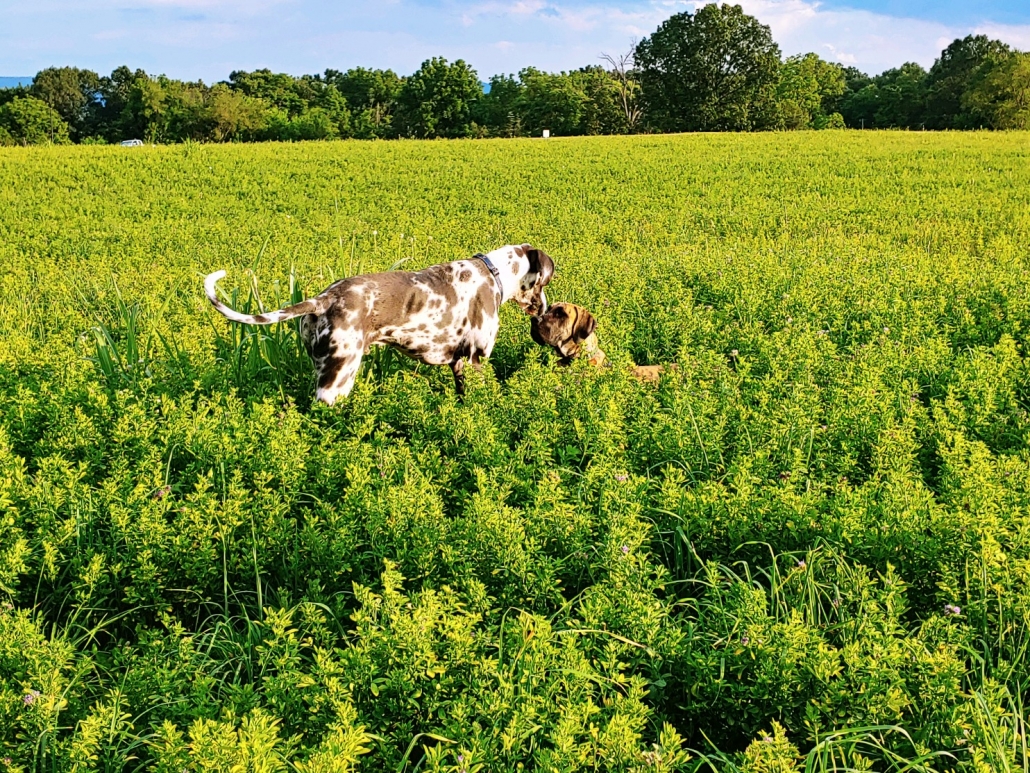 My favorite part of every single day is getting kisses from my Mom (and the rest of the Brix Crew). We get to spend lots of time together each day, and I especially love it when we take our daily walks around the farm. There are so many sights to see and scents to sniff. As we go, we get to check how the grapes are growing and investigate any other changes that we see.  
Speaking of investigating – I especially love investigating the RVs that come to visit us with the Harvest Hosts program. I always go down to greet them and see what they are having for dinner. Sometimes, when nobody is looking, I even go into their RVs to see how comfortable their beds are!
RVs aren't the only things I get to oversee at the vineyard. Each month, Mom brings a load of wine from our storage facility. She and Walt work very hard moving the boxes from the truck to the cellar, and I am grateful that I am able to make sure they keep working and put all the wines where they are supposed to go. I think it is safe to say that I find the sweetest spot in the house while they are unloading  – always on top of the boxes and in the truck if I can manage it. 
I also have the sweetest wine in the vineyard! In September, we released the Sweet W which features ME on the label! Talk about things to be grateful for – how many dogs can say that?! 
I know that my life is pretty perfect here at Brix & Columns Vineyards, and I am especially grateful for how each of you help make it better every single day! 2020 had a few "ruff" patches for all of us, but I know the next year will have so many more sweet moments for us to share!
https://www.brixandcolumns.com/wp-content/uploads/2020/11/20200915_0934411.jpg
1386
1848
Stephanie Pence
/wp-content/themes/sixpenny/images/logo.svg/
Stephanie Pence
2020-11-26 19:45:54
2020-11-27 12:06:59
Thanksgiving: A Wyatt's Eye View of Gratitude