Your wedding day can be a time to show off your decorating sense in addition to your fashion sense. Creating a gorgeous space with ambiance can contribute to the feeling of joy, celebration, and happiness at your reception. Centerpieces are an essential part of wedding décor, giving your wedding a personal touch that makes it special. They reinforce your theme, show off your creativity, and can even serve as a bonus favor for your guests.
The size of your reception space, tables, and type of wedding reception, whether formal or informal, are important factors when determining the size and shape of centerpieces. Having your guests enter a reception space that feels vibrant and full can be achieved by mixing short and tall centerpieces. Every choice should make sense in the grand scheme of things, as they give purpose to the rest of the décor.
Tall centerpieces can be a dramatic choice and are great for formal wedding receptions. They also work well in a large reception space since the added height helps to make the room feel more elegant. Shorter centerpieces work well for accommodating conversation among guests. An important factor of designing a great centerpiece is remembering that you want your guests to be able to talk while they're sitting down at your reception. Whether you opt for low centerpieces or tall centerpieces, keeping them from blocking guests' view is key.
Your floral designer is there to provide guidance and ensure your vision comes to life. They have design experience with everything from room size to table shape, ensuring that the space feels comfortable and reflects your overall wedding theme. A creative floral designer will also assist with using local or seasonal flowers to help you stay on budget.
If you want to guarantee your centerpieces get a second life after your wedding, there are some options. You could donate them to a hospital or nursing home that has a connection to you, your family, or your guests. Another option would be to have guests take them home. Since there will not be enough centerpieces for each guest, couple, or family, you'll want to plan out how to orchestrate this. For example, the couple that traveled the farthest or the person whose birthdate is closest to the wedding date would be the one to take the centerpiece.
The possibilities are endless and choosing the perfect centerpieces for your reception will give your wedding the personal touch that makes it truly special.
Photos courtesy of: http://j-ellisphotography.com/; https://www.ameighphotography.com/; http://www.jessryderphotography.com/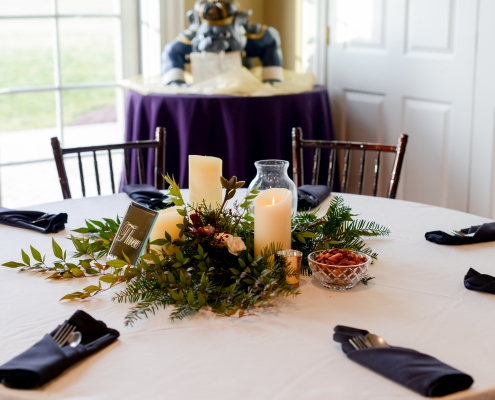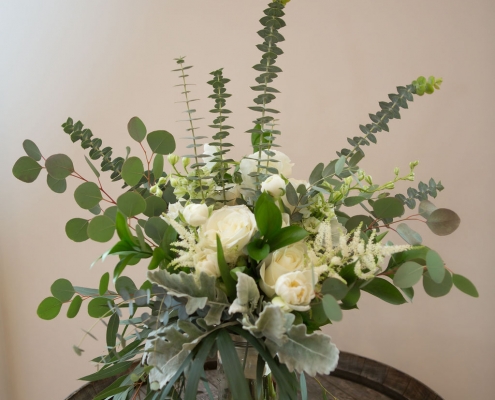 https://www.brixandcolumns.com/wp-content/uploads/2020/09/VictoriaHerbert305.jpg
683
1024
Stephanie Pence
/wp-content/themes/sixpenny/images/logo.svg/
Stephanie Pence
2020-12-15 16:53:15
2020-12-15 16:53:15
The Tall and Short of it